Microsatellites: NEMO-AM
January 25, 2014
Next-generation Earth Monitoring and Observation – Aerosol Monitoring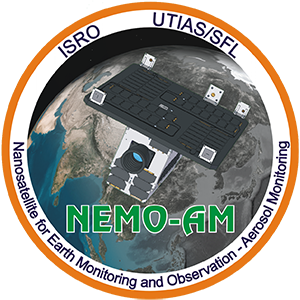 The NEMO (Next-generation Earth Monitoring and Observation) bus is the next evolution to the Generic Nanosatellite Bus (GNB) technology and provides a foundation for future high-performance nanosatellites from the Space Flight Laboratory (SFL). The bus has a primary structure measuring 20 cm by 20 cm by 40 cm and is capable of peak power generation up to 80W. A minimum of 30W is available to the payload, which enables the bus to support a dedicated state-of-the-art high speed transmitter. The bus is designed with a total mass of 15 kg, 9 kg of which is dedicated to the payload. It can be configured for full three-axis control with up to 1 arcmin pointing stability. The first spacecraft to use this new bus technology is the NEMO-AM (Aerosol Monitoring) spacecraft, which is designed to perform multi-spectral observations in the visual and near-infrared bands. The satellite will detect aerosol content in the atmosphere with equivalent ground resolution of 40m, and ground swath of 120km. NEMO-AM is being built under a collaborative agreement between SFL and the Indian Space Research Organization (ISRO).
NEMO-AM carries an optical instrument capable of observing at multiple angles, in three bands (480-505nm, 650-690 nm, and NIR 860-880nm), with dual-polarization. The mission is designed to cover an area of up to 80,000 square kilometers each day. In addition to the standard NEMO bus components, NEMO-AM includes an instrument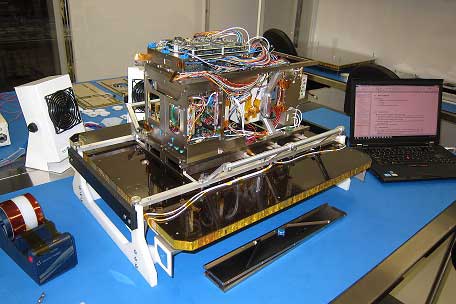 computer that is capable of data transfer rates up to 400 Mbps.
ISRO is providing the scientific expertise and the science algorithm. The spacecraft will be controllable from both SFL in Toronto and ISRO ISTRAC facility, using SFL distributed ground station network technology.
Mission Partners