AISSat-2 Successfully Launched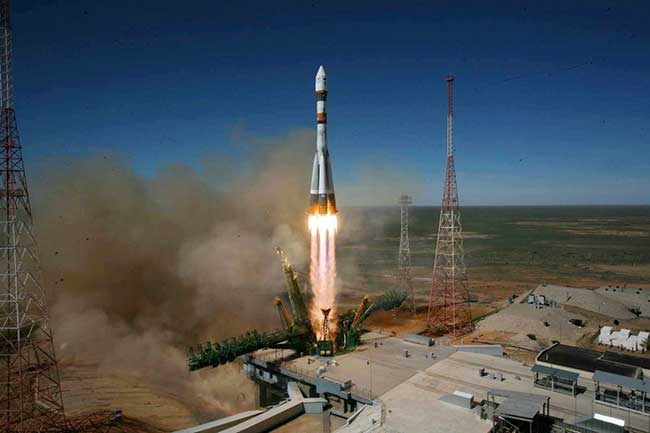 8 July 2014, SFL (Toronto) – AISSat-2, the second Automatic Identification System (AIS) satellite for the Norwegian Defence Research Establishment and Norwegian Space Centre, was successfully launched today from the Baikonur Cosmodrome. The Soyuz 2-1B rocket carried the satellite to orbit after lifting off at 15:58 UTC. After separating the primary payload, the Meteor-M #2 satellite, the Fregat upper stage maneuvered to a lower 643km altitude orbit and dropped off AISSat-2 along with other secondary payloads.
At approximately 19:26 UTC, the first pass over Norway's ground stations in Svalbard resulted in successful contact with AISSat-2, confirming that all systems were healthy. Early data collection from the AIS receiver was also initiated and messages from ships were successfully received. Based on the past success of AISSat-1, commissioning of the AISSat-2 satellite is expected to proceed at an accelerated rate. Alex Beattie, SFL's project manager for AISSat-2, was in Oslo for first contact with AISSat-2. Working together with the operations team at SFL in Toronto, the satellite is poised to become one of the most quickly commissioned satellites developed by SFL in recent history.
AISSat-2 is Norway's second satellite in orbit and represents a great accomplishment for the country and its people. The satellite will work in tandem with AISSat-1 to provide greater coverage over Norwegian territorial waters. In fact, shortly after AISSat-2's first pass, AISSat-1 was contacted as part of its routine operations. "Some new company for AISSat-1 in orbit!" remarked a pleased Alex Beattie.