GHGSat Announces 1000th Measurement – Two Months Ahead of Schedule
Courtesy of ghgsat.com, April 6, 2017
GHGSat announced this week during the "Space in Canada" panel at the 33rd Space Symposium that it has performed its 1000th measurement with its demonstration satellite, "Claire". This particular measurement is of a landfill in Japan.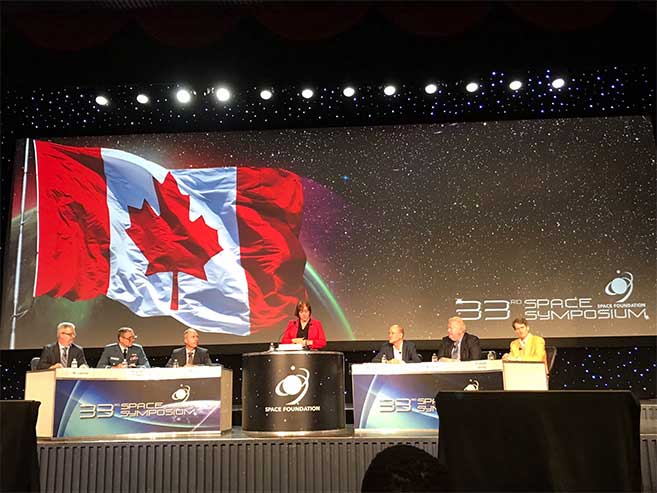 This milestone was reached more than two months ahead of schedule, and validates an important element of GHGSat's business case. GHGSat announced earlier this year that it has ordered two more satellites, based in part on successful performance demonstrations like this one.
GHGSat continues to measure carbon dioxide and methane emissions from sites around the world, including oil & gas facilities, power stations, coal mines, landfills, animal feedlots, and other sources. GHGSat has been delivering data products and services to customers for several months.
SFL developed the Claire satellite, also known as GHGSat-D, utilizing its NEMO platform and supporting satellite integration and test with a payload provided by GHGSat Inc. At present, SFL is developing two more satellites, GHGSat-C1 and GHGSat-C2 in support of GHGSat Inc.'s commercial data services as a next step to Claire.