Blog – What's Under Development at SFL? Atmospheric Monitoring Missions
By Dr. Robert Zee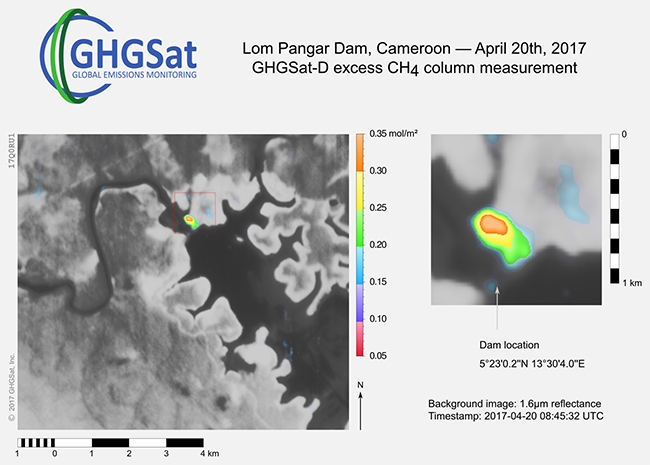 One of the first microsatellite challenges we addressed more than 20 years ago was the issue of attitude control. Because of lower mass, smaller satellites are impacted more severely than larger-mass satellites by forces acting upon them in orbit. This made it more difficult for smallsats to achieve and maintain steady attitudes, traditionally preventing them from being used in applications that require precise pointing and tracking capabilities. (I wrote about this issue in an earlier blog.)
We developed miniaturized sensors and actuators for use with nano- and micro-platforms, writing custom onboard algorithms to achieve desired stabilization and pointing accuracy. This technology played a key role in the success of our early SFL missions and every SFL mission since then.
Attitude control and precision pointing are capabilities critical in a wide variety of practical satellite applications, and the challenges change with each mission. SFL's expertise in this arena was an important factor in its selection to develop greenhouse gas monitoring satellites for GHGSat Inc. and DMSat-1 for Dubai's Mohammed Bin Rashid Space Centre (MBRSC) in the United Arab Emirates.
The DMSat-1 microsatellite will monitor aerosols and greenhouse gases over the United Arab Emirates using a compact polarimeter and two spectrometers.
The UAE microsatellite will take measurements of aerosols, greenhouse gases and other particles already in the atmosphere, as opposed to sources closer to the ground. This will necessitate a unique slewing maneuver leveraging ground target tracking algorithms DMSat-1 passes over areas of interest.
The attitude control algorithms have been fine tuned to slew and point at a swath of the atmosphere. Our ability to develop this capability for small platforms will enable such missions to be accomplished at a much lower cost.