Nanosatellites: EV9
ExactView 9 – Next Generation Automatic Identification System Nanosatellite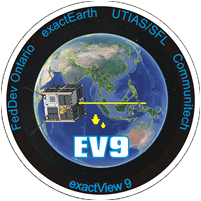 The  high performance maritime monitoring nanosatellite called exactView 9 (EV9), developed by SFL for exactEarth Inc. through matched funding from FedDev Ontario, was launched successfully 28 September 2015.  The satellite was quickly commissioned and has been operational ever since.
EV9 incorporates high performance three-axis attitude control, a next generation Automatic Identification System (AIS) receiver for high ship-detection rates, and a high speed downlink transmitter for high data volume transfers. The satellite is designed to operate in a low inclination orbit to service some of the more remote and not-as-well covered areas of Earth.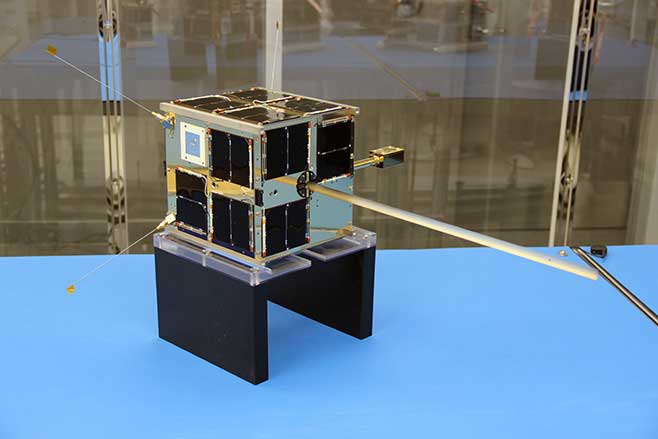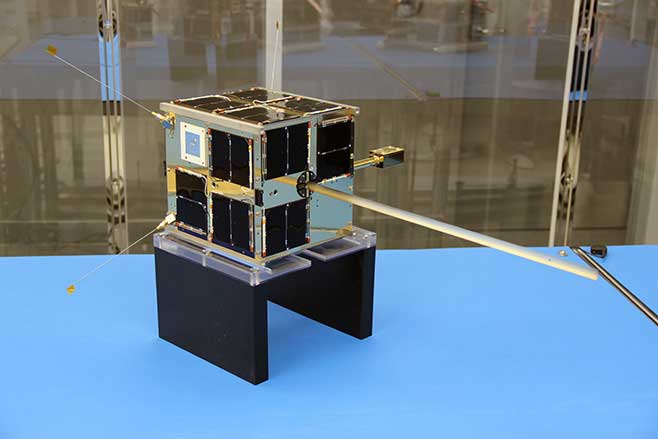 The 5.5-kilogram nanosatellite, with body dimensions of 20x20x20cm, and deployable antennas is based on SFL's Generic Nanosatellite Bus. The satellite incorporates technological improvements and advances that enable it to perform more data intensive missions than previously possible in such a small package.
Click here for more information.