Graduate Studies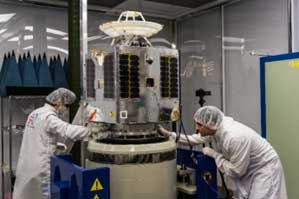 The Space Flight Laboratory (SFL) at the University of Toronto Institute for Aerospace Studies (UTIAS) seeks outstanding candidates for graduate study at the Master and Ph.D. levels. Students admitted to the program will be involved in actual space missions and gain practical, hands-on space systems engineering experience under the tutelage of our expert staff. SFL seeks students with strong backgrounds in Aerospace, Electrical and Computer Engineering, Computer Science (software) and Mechanical Engineering.
SFL offers students the opportunity to join integrated multi-disciplinary teams that design, build, launch and operate satellites in a typical two-year cycle, or the time it takes to complete a Master's degree. While at SFL, students are apprentices and work side by side with engineering professionals in small teams to define and realize space missions. Students are exposed to the complete spacecraft development cycle, from mission conception to launch and on-orbit operations. No other program offers the depth and breadth of this demanding real-world experience.
SFL develops Earth observation, communications, monitoring, technology demonstration and space science missions exploiting the latest commercial technologies. These technologies offer high performance and miniaturization not typically available in traditional space missions. Students in the SFL graduate studies program learn the state-of-the-art approaches and technologies to build modern spacecraft for cost- and schedule-aggressive missions.
As part of a tightly integrated design team, students specialize in one of several areas, while actively participating in the design of the complete spacecraft. These areas include but are not limited to: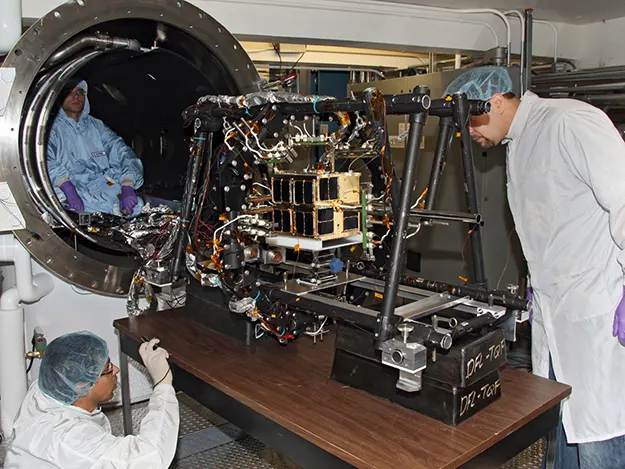 On-board computers
On-board software
Tracking, telemetry and command (radios, antennas, communications)
Ground station hardware and software
Power systems analysis and design
Thermal analysis and design
Structural analysis and design
Attitude control system analysis, simulation and design
Propulsion
Payloads (instruments for science and technology demonstration)
Systems engineering (mission analysis, requirements, design trades, budgeting)
For instructions on how to apply, please refer to the UTIAS Admissions Information
Partners
Sponsors