Sectors Served
As an early believer in the untapped capabilities of small satellites, SFL has established itself as a leader in the industry. We provide end-to-end satellite services with high-quality results at a low cost for commercial organizations, government agencies, and academic research institutions.
Commercial Satellites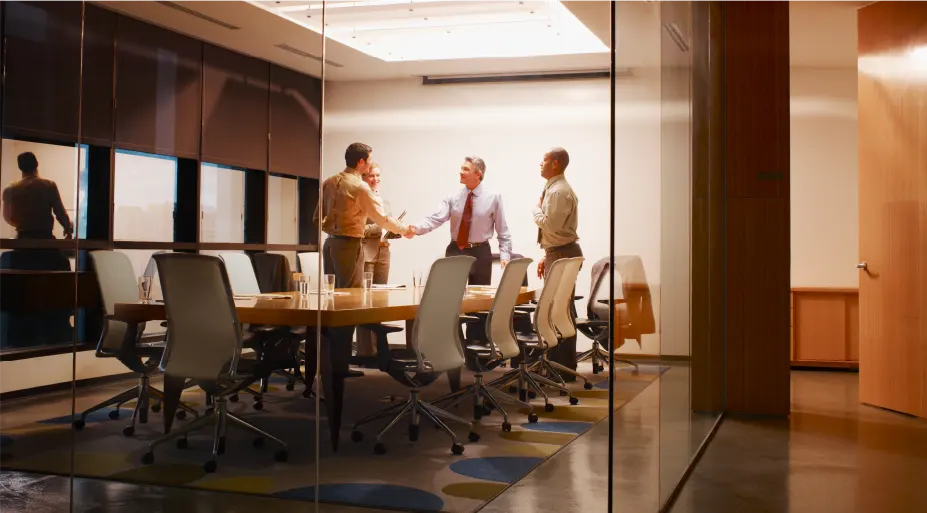 "Through the development, launch and commissioning of our Pathfinder cluster, SFL demonstrated exceptional ability to deliver the solution we required."
–Hawkeye 360 Founder and
Chief Technology Officer Chris DeMay
Commercial organizations choose us because of our reputation as a center of excellence and our history of successful missions. With their investment on the line, they want a reliable partner with extensive experience that delivers fully functional satellites. Our non-profit status allows us to focus on completing missions without the distractions of shareholder pressure, while remaining nimble and able to react to last-minute changes and requirements. Our flexible production options and willingness to think outside the box to solve problems make SFL the best choice to support commercial business models.
Repeat business is the greatest endorsement from a client. Read below about three commercial organizations that contracted with us for their proof-of-concept or demonstration missions. After their initial projects yielded favorable results, they placed their trust in us to develop highly successful – and profitable – follow-on missions for commercial operations.
SELECT COMMERCIAL MISSIONS
HawkEye 360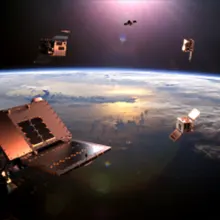 Commercial radio-frequency geolocation services through formation flight.
GHGSats
Greenhouse gas monitoring satellites for GHGSat Inc.
Kepler Communications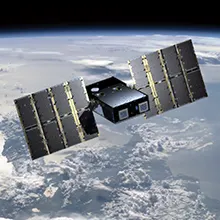 Commercial communication satellite constellation.
EV9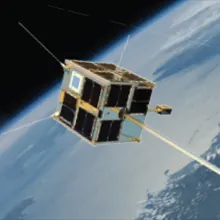 exactEarth's advanced ship tracking satellite at the equator.
M3MSat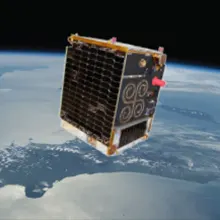 Maritime Monitoring and Messaging Microsatellite.
CanX-6/NTS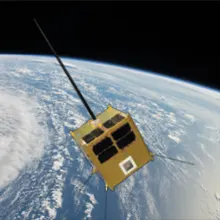 Nanosatellite Tracking of Ships with AIS.
LEO 2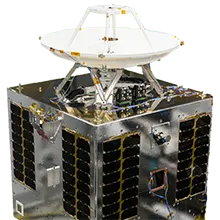 Ka-band communications satellite.
Research/Academia Satellites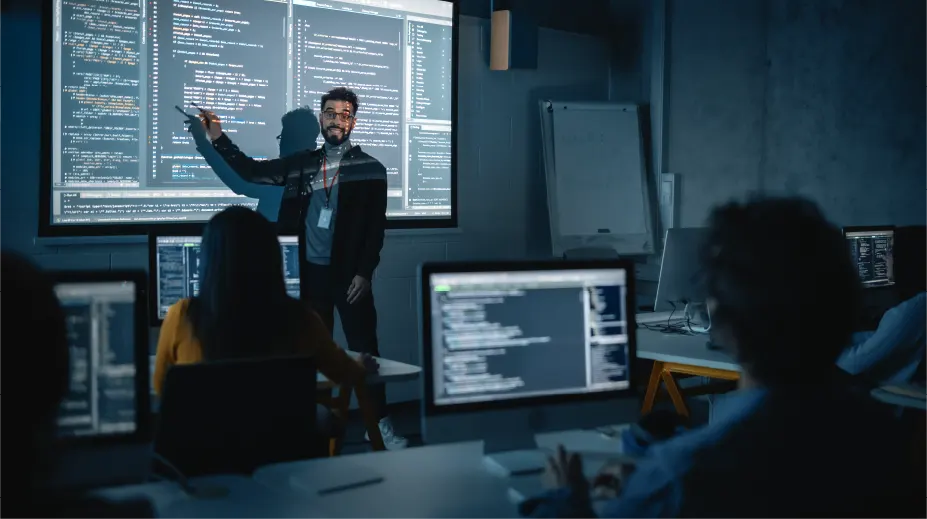 "Orbital debris is a big concern for the space industry, and the passive de-orbit technology demonstrated on CanX-7 is an advantageous solution for nano- and microsatellites. The mission verified that SFL's lightweight drag sail technology is a more cost-effective and less complex method for deorbiting smaller satellites than traditional propulsion techniques."
–SFL's CanX-7 Mission Manager, Brad Cotten
Academic research institutions choose SFL because of our common interest in making space more accessible for a wide range of mission objectives. They benefit from our expertise while making the most of their limited budgets. As a non-profit organization, we relate to their cost sensitivity and strive to expand the capabilities of less expensive small satellites, microsatellites, and nanosatellites to support vital research missions.

Credited with ground-breaking research, the Canadian Advanced Nanosatellite eXperiment (CanX) series of nanosatellites (CanX-1 through 7) has been ongoing since 2003. As part of its efforts, SFL miniaturized technology so that small satellites could deliver high performance for a much lower cost than traditional satellites. SFL designed and tested low-power small sensors, as well as novel technology such as drag sail de-orbiting, formation flying and precise attitude control.
Exciting research missions include the following:
SELECT ACADEMIA/RESEARCH MISSIONS
CanX-2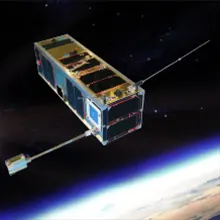 Canada's smallest operational satellite.
CanX-4/CanX-5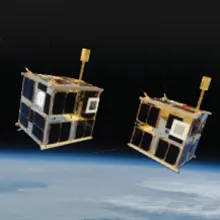 Canada's formation flying demonstration.
CanX-7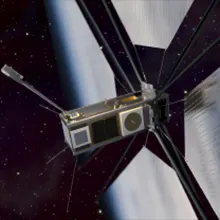 CanX-7 aircraft monitoring, deorbit demo satellite.
MOST
Canada's first space telescope.
Aspera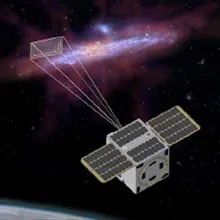 Small-scale astrophysics mission to study galaxy evolution.
Government Satellites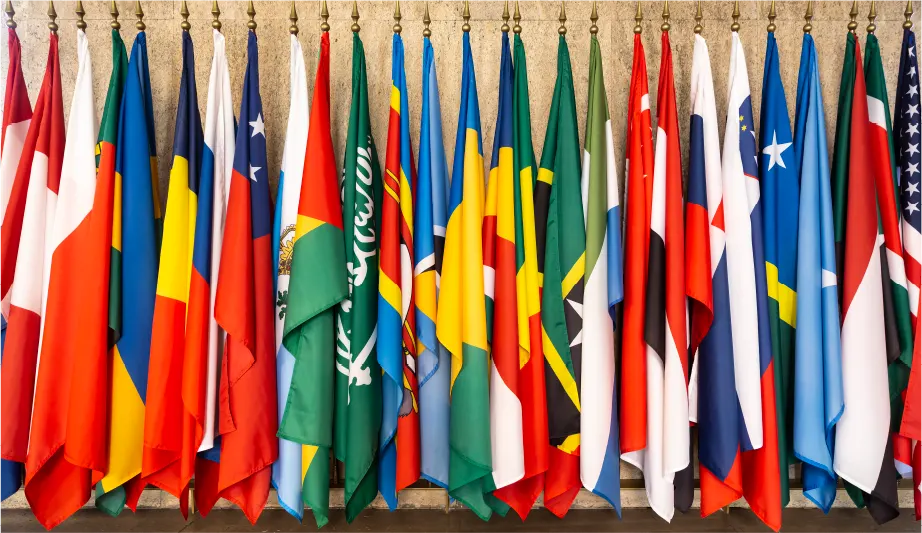 Government agencies choose SFL to achieve a greater return on investment for small satellite missions on closely monitored budgets. Without sacrificing quality, we adhere to the microspace development approach to keep costs low and deliver a superior product in less time. We provide expert end-to-end support, leaving government agencies free to focus on data applications instead of manufacturing and day-to-day operations.
SFL offers a fast and flexible means to procure spacecraft tailored to meet specific mission requirements. We have been awarded a contract under the NASA Rapid Spacecraft Acquisition IV (Rapid IV) contracting vehicle to provide small satellites to NASA centers and other U.S. government agencies. The indefinite-delivery, indefinite-quantity (IDIQ) contract includes SFL's fully scalable space-proven DEFIANT and DAUNTLESS satellite platforms.

The NASA Marshall Space Flight Center has contracted with SFL to develop a small satellite platform for the StarBurst astrophysics mission. Other government customers include the Norwegian Space Agency, Mohammed Bin Rashid Space Centre (MBRSC), and the Slovenian Centre of Excellence for Space Sciences and Technologies (Space-SI). The Canadian Space Agency and Defence Research and Development Canada (Ottawa) have also made contributions and/or contracted with us for innovative missions.
Of the many missions developed by SFL for government agencies, here are several prominent ones:
SELECT GOVERNMENT MISSIONS
AISSats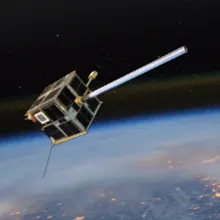 Norwegian ship tracking satellites.
NorSat-1, -2, -3, & -4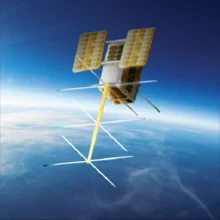 Norwegian science, ship detection and communication satellites.
Gray Jay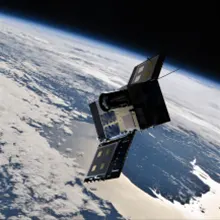 Formation flying satellites for Arctic surveillance.
BRITE-Constellation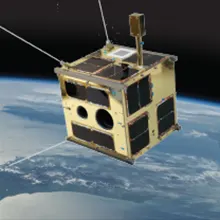 Canada's addition to BRITE-Constellation.
DMSat-1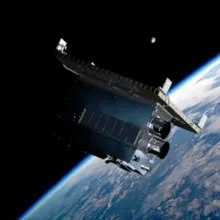 Aerosol and greenhouse gas monitoring satellite.
CanX-4/CanX-5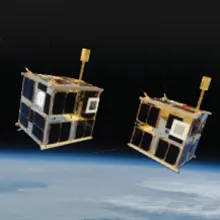 Canada's formation flying demonstration.
CanX-2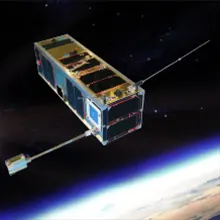 Canada's smallest operational satellite.
StarBurst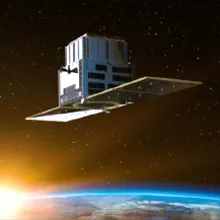 Gamma ray detection satellite for astrophysics research.