Can-X 6/NTS
Automatic Identification System receiver for ship tracking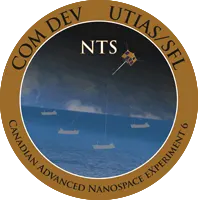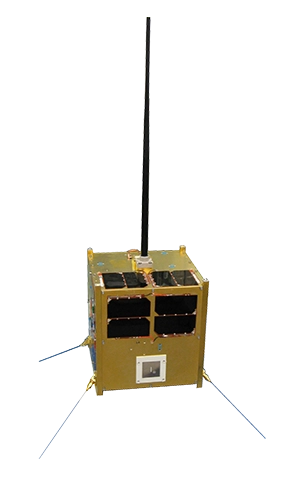 Nanosatellite Tracking of Ships (NTS), also known as CanX-6, is a ship tracking mission SFL built for COM DEV Ltd. The 6.5-kg 20 x 20 x 20 cm satellite carries an Automatic Identification System (AIS) receiver developed by COM DEV for detection of signals transmitted by maritime vessels.
The project was started in October 2007 and the satellite was completed in March 2008, just 6 months after the contract was signed. NTS is a clear example of SFL's capabilities in responsive, low-cost, professional space missions. The satellite was intended to simply demonstrate COM DEV's advanced AIS detection and decoding capabilities which had never been tested in space before. Following the launch of the satellite on 28 April 2008 alongside CanX-2, NTS quickly matured from a simple demonstration mission to operational tasking in support of specific monitoring and observation requests received from governments and organizations around the world.
NTS helped COM DEV capture a commercial opportunity in a timely fashion and was instrumental in the formation and success of exactEarth Ltd., a company that now distributes AIS data worldwide.
SFL designed, built and tested the spacecraft bus and led the integration effort with the COM DEV-built AIS payload. The bus is based on a combination of CanX-2-class electronics and a structural design developed for the Generic Nanosatellite Bus used by the BRITE and CanX-4 / CanX-5 missions. The payload and antenna were developed by COM DEV, and spacecraft integration took place at SFL. NTS was deployed on orbit using SFL's XPOD GNB separation system.
Originally intended for a 6-month mission, NTS remains operational after many successful years of data capture and service to COM DEV and exactEarth.
Funding Partner