Why Choose SFL?
Customers choose SFL to build their low-cost space missions because of our adherence to disciplined microspace development philosophy. Our advanced technology and innovative processes combined with transparent and honest business practices lower the entry barrier to space for end users looking for superior performance and data.
The microspace process accelerates the development of satellite missions while minimizing investment. This allows sophisticated spaceborne missions to be developed and launched in much less time and at a fraction of the cost of traditional large satellites. SFL's unique microspace process in particular consistently delivers quality for low cost.
Following our highly focused development philosophy, we rapidly move from concept to launch while leveraging the latest commercial technologies.
This fast and efficient methodology, which has been matured and refined by SFL through multiple decades of experience, contributes to lower cost and more timely development without sacrificing quality. It involves small tightly integrated teams that follow a streamlined approach with reduced formality. Microspace is about good design and thorough testing, not rigid, mindless processes.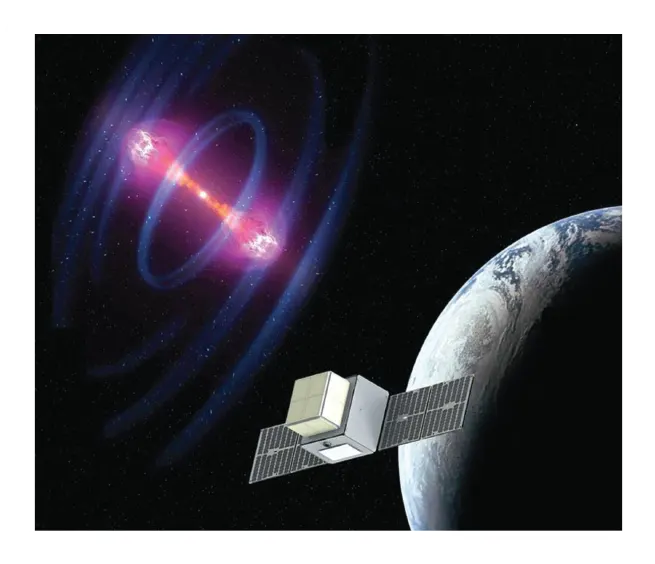 MATURE ATTITUDE CONTROL AND PRECISE FORMATION FLYING
We make the constellation business model possible with advanced attitude control for highly accurate and stable pointing and low-cost formation flying technology that enables advanced data collection approaches. Formation flying is the control of the relative positions of multiple spacecraft operating in tandem. We first demonstrated autonomous and precise on-orbit formation control in 2014 with the Canadian CanX-4/CanX-5 mission. The principal innovation of that mission was to lower the cost of formation flying technology to make high-performance commercial exploitation possible.
MODULAR POWER SYSTEMS
We've developed our own modular, scalable power systems to meet varying demands, from a few watts to kilowatts. This provides great flexibility in meeting the needs of many differently sized missions.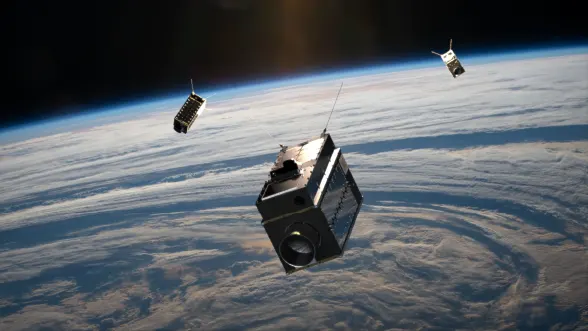 Excellence, Experience & Expertise
EXCELLENT REPUTATION IN THE INDUSTRY
We have an extensive knowledge base and an undisputed track record of high-quality satellites and successful missions, many for repeat customers. Confidence in our team provides peace of mind for investors and helps get funding approved for our clients.
Dating from 1998, we have developed satellites that achieved more than 281 cumulative years of operation in orbit. Our heritage includes 70 operational successes and 26 currently under development or awaiting launch.
TRANSPARENCY AND HONESTY
Our team is upfront about performance, schedule and costs, always providing honest appraisals of the project and what to expect every step of the way. Clear communication and complete coordination with customers mean no unwelcome surprises.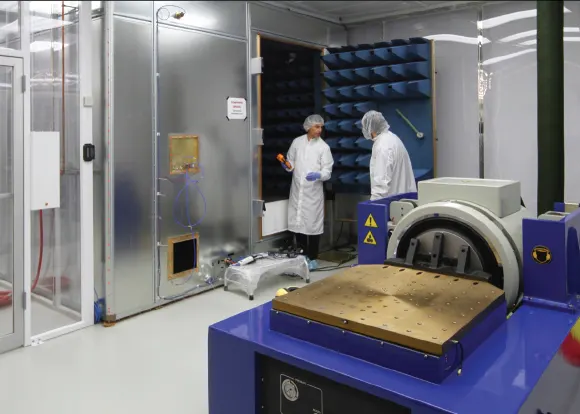 Customization & Flexibility
CUSTOMIZATION
We tailor each mission to the customer's needs to match the desired price point and results. All major subsystems are designed and built in-house, from onboard computers and radios to modular power systems and high-performance attitude control systems. Every mission is a unique combination of proven technology and customization.
FLEXIBLE PRODUCTION
We offer several production options, including completely developing and manufacturing the satellites in Toronto at our facility or a third-party partner mass-producing satellites at their facility when high volume and/or rapid cadence is required. For customers wanting their own in-house production or manufacturing capabilities, we offer expert support and assistance with planning, set up and technology supply.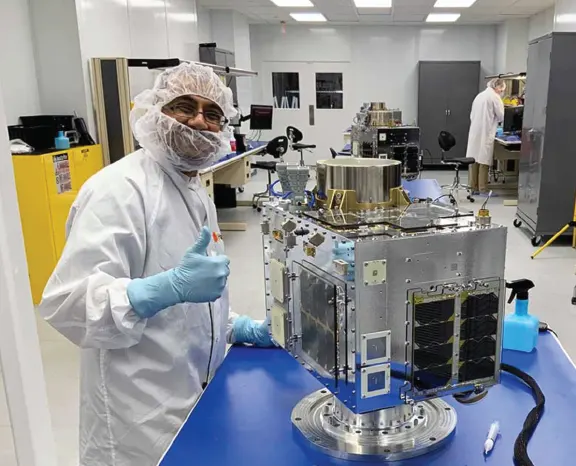 COMPREHENSIVE MISSION DEVELOPMENT
Our team of professionals knows what it takes to get results. We provide end-to-end service to our customers, starting with design consultation and the highest quality manufacturing. We maintain strong partnerships with international launch providers and have demonstrated experience in negotiating custom injection requirements for secondary payloads, while also having access to a wide range of orbits. We maintain ground support equipment, ground stations, and a mission control center. We support needs in the field, including launch campaigns in other countries, and commissioning and operation of satellites either at our facility or abroad.
The pioneering and barrier-breaking work of SFL is a key enabler to tomorrow's cost-aggressive satellites and constellations. Our decades of experience make it possible to design, launch and operate custom satellites in space for a broad range of mission types. For more information about why data service providers and scientists choose SFL for their satellite missions, please contact us.