CanX-2
The second nanosatellite in the Canadian Advanced Nanospace eXperiment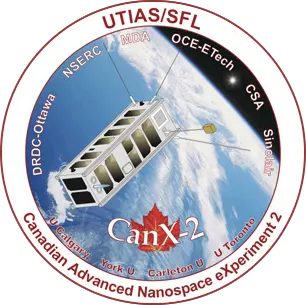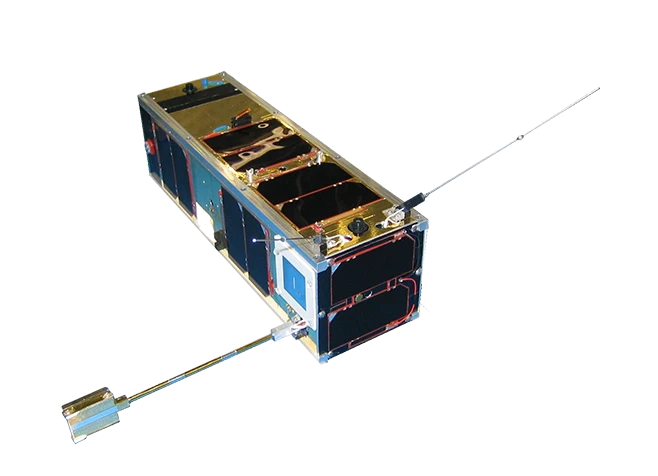 Launched on 28 April 2008 on board PSLV-C9, the CanX-2 Mission is the second nanosatellite in the Canadian Advanced Nanospace eXperiment (CanX) program series at the Space Flight Laboratory (SFL). CanX nanosatellites push the envelope of what can be achieved in space with small low-powered devices. With a focus on aggressive experimentation, CanX missions use the latest commercial technologies and manage moderate risks in exchange for low cost and quick turnaround.
At 3.5 kilograms and the size of a milk carton, CanX-2 is a pathfinder mission that has evaluated novel technologies subsequently used in the CanX-4 and -5 dual satellite mission to demonstrate controlled formation flying in space. Formation flying technology opens the door to larger missions for high resolution Earth observation and interferometric imaging that can also be used for space astronomy.
The technologies that have been successfully tested include a novel propulsion system (Nanosatellite Propulsion System, or "NANOPS"), custom UHF and S-band radios, innovative attitude sensors and actuators, and a modified commercial GPS receiver.
In addition to evaluating these miniature technologies, the satellite has performed experiments for other university researchers across Canada. These include a GPS radio occultation experiment to characterize the upper atmosphere (University of Calgary), an atmospheric spectrometer to measure greenhouse gases (York University), and a space materials experiment to evaluate the effects of atomic oxygen on a protective coating (University of Toronto). CanX-2 continues to outperform on orbit and has far exceeded its original one-year mission life requirement.
SFL is part of an international community of nanosatellite developers that share common launches to reduce costs.
Funding Partners