HawkEye 360 Constellation
World's first commercial satellite constellation for radio frequency (RF) signal intelligence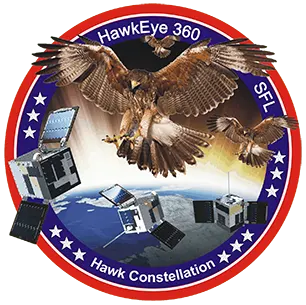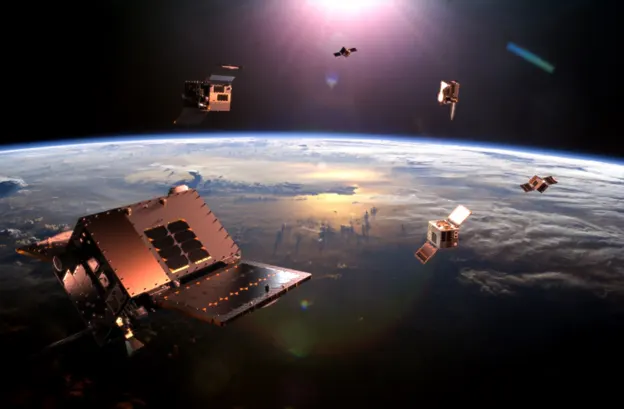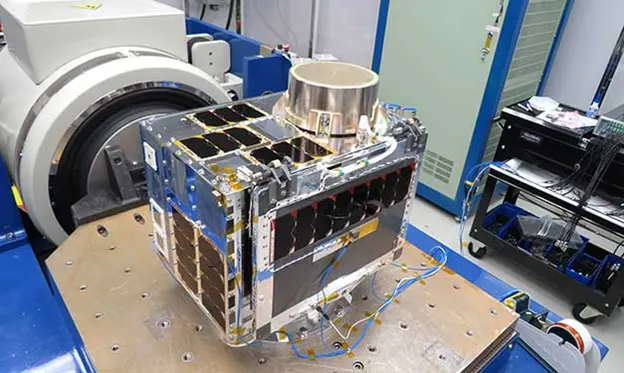 The HawkEye 360 Constellation detects and geolocates RF signals for maritime situational awareness, emergency response, national security, and spectrum analysis applications. HawkEye 360 is the first commercial company to use formation flying satellites to create a new class of radio frequency (RF) data and data analytics.
SFL was selected in 2018 to develop and launch the three-satellite HawkEye 360 Pathfinder Cluster to demonstrate small satellite capabilities for geolocation of VHF, emergency position-indicating radio beacon (EPIRB), automatic identification system (AIS) and marine radar signals.
Because successful RF geolocation depends on formation flying by multiple satellites, SFL's expertise with advanced attitude and formation control software and hardware was a crucial part of the project. SFL's commercially affordable technology enables superior pointing accuracy and targeting along with precise positioning. The technology is critical for the application since the relative position of each satellite in the constellation must be controlled and known accurately to geolocate the transmission sources of the RF signals.
After the Pathfinder mission, SFL built Clusters 2, 3, 4, 5, and 6 on its space-proven 30-kg DEFIANT microsatellite bus. The first five clusters are now operating successfully in orbit with Cluster 6 expected to launch on Rocket Lab's inaugural Electron mission from Wallops Island, Va., in early 2023.
Each new cluster expands HawkEye 360's global revisit and collection capacity. These clusters will enable the constellation to have a global revisit rate of less than one hour, which is key to monitoring global activities and supporting timely defense, national security, and commercial applications.
In addition to expanding HawkEye 360's global revisit and collection capacity, Clusters 4 and 5 microsatellites include enhanced antenna functions for greater flexibility in detecting and geolocating signals across a wide range of frequencies.
Space Flight Laboratory (SFL) has been contracted to support development of Clusters 7 through 11 in the HawkEye 360 Constellation. Under the Flex Production program, SFL is designing, assembling, and integrating Cluster 9 at its Toronto headquarters and is providing technical support for the integration of Clusters 7, 8, 10 and 11 at HawkEye 360's new manufacturing facility in Virginia.
The HawkEye 360 Constellation is a prime example of how SFL leverages its innovative technology and decades of experience to create low-cost, high-performance small satellites.