NorSat-TD
Technological collaboration among European nations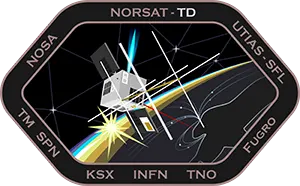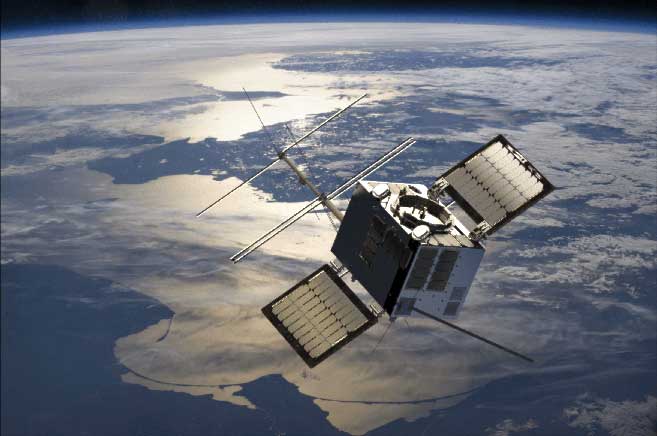 SFL is building the NorSat-TD satellite for the Norwegian Space Agency (NOSA) based upon its DEFIANT platform. NorSat-TD represents impressive technological collaboration among European nations. Multiple advanced or experimental payloads will see their first applications in orbit aboard the microsatellite:
Fifth Generation AIS Receiver – An advanced version of the Automatic Identification System (AIS) receivers developed by Kongsberg Seatex of Trondheim, Norway, as primary instruments for the first three NorSats, this miniaturized device with CubeSat form factor will receive AIS signals broadcast by large commercial maritime vessels. AIS enables the locations and status of ships to be tracked and monitored. The new NorSat-TD receiver will also be used to test the Internet of Things (IoT) in the Arctic, according to NOSA.


Small Communication Active Terminal (SmallCAT) – Developed by TNO, the Netherlands Organization for Applied Scientific Research, this instrument is also intended to support the Norwegian Defence Research Establishment's experiments with laser communications between the satellite and their ground station, a potential gamechanger in the data volume that is possible from microsatellites in orbit.


VHF Data Exchange System (VDES) – from Space Norway, an advanced communication system that first flew on NorSat-2 has been improved to enable higher bandwidth, more reliable two-way communications among and between satellites, ships, and land. Working together, NorSat-2 and NorSat-TD will provide greater communication capacity for ships in Norwegian waters, according to NOSA.


Onboard Laser Reflector – A miniaturized laser reflector developed by the Italian INRI SCF research laboratory will be used to track NorSat-TD with ground-based lasers in Norway, France and Italy.


Satellite Collision Avoidance – Space Star, a space-based GPS instrument developed by Fugro will be tested as a highly accurate means of determining a satellite's position in orbit for improved situational awareness.


Iodine-Fueled Electric Propulsion – ThrustMe, a French startup, has developed a new thruster designed to change a satellite's orbit, which will be tested on NorSat-TD. One potential future use of the thruster will be to move a spent satellite to a lower orbit so it burns in the Earth's atmosphere rather than leaving behind space debris.
NorSat-TD will be the seventh satellite developed by SFL for Norway. SFL built and integrated the AISSat-1 nanosatellite launched in 2010 to determine if reception of AIS signals in orbit was feasible. AISSat-1 proved so robust that Norway soon commissioned it as an operational ship-tracking mission. Subsequently, additional AISSats were built and launched and a new line of higher capacity microsatellites – the NorSats – were developed.