LEO 2
LEO 2 – Ka-band Communications Satellite in Low Earth Orbit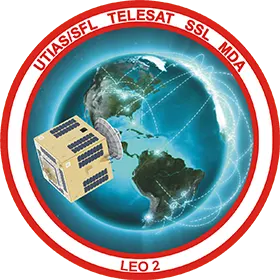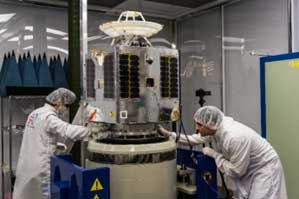 The Space Flight Laboratory (SFL) partnered with Space Systems Loral (SSL) to develop a Ka-band communications satellite for Telesat Canada, one of the worlds' leading telecommunications satellite operators. The satellite was launched on 28 November 2017 but did not reach orbit due to a launch vehicle failure.
SFL provided the bus and supported satellite integration and test for LEO 2 based on its DAUNTLESS (DAringly UNcommon Technical Leadership in Smaller Satellites) platform technology.
The DAUNTLESS platform is capable of supporting missions up to 500 kg that require significant ΔV (change in velocity) capability through on-board propulsion. These include missions in various orbits, from LEO to HEO to GEO. The platform technology utilizes SFL's Modular Power System (MPS) that enables missions with power demands up to 1.5 kW. It incorporates SFL's world-leading high-performance attitude control technology that is capable of various three-axis pointing modes including ground target tracking.