NorSat-2
NorSat-2 – Advanced Ship Tracking and VHF Data Exchange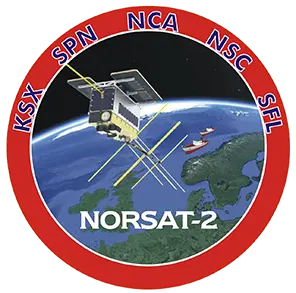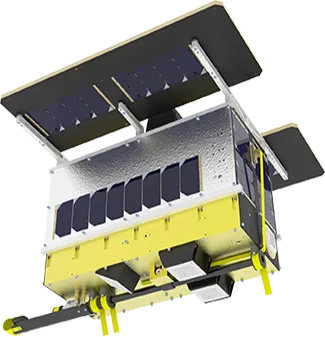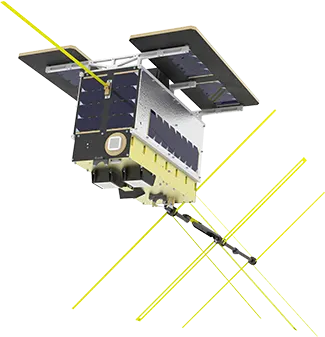 The Norwegian Space Centre (NSC) and Space Norway leveraged the success of NorSat-1 to enable the development of the NorSat-2 mission for advanced ship tracking and VHF data exchange. NorSat-2 launched on 14 July 2017 and is currently operational.
The NorSat-2 satellite carries a next generation Automatic Identification System (AIS) receiver from Kongsberg Seatex, along with a VHF data exchange (VDE) payload that enables two-way communication at higher data rates than possible with AIS.
One of the key challenges was to fit a directional VHF antenna on a small microsatellite, with NorSat-2 being only 15 kilograms and roughly 20 x 30 x 40 cm in dimensions (not including solar wings). SFL developed a deployable crossed Yagi antenna for the satellite that allows for compact stowage during launch and simple release after ejection from the launch vehicle. SFL also provided a high-speed S-band feeder uplink for the satellite, in addition to an S-band system for telemetry and command.
The VDE system (VDES) is needed to meet the growing demand for data exchange by providing additional capacity that is not available from existing AIS systems. While AIS provides for identification and position reporting/tracking of maritime vessels, VDES integrates AIS with Application Specific Messages (ASM), which are new channels with more capacity and better reliability of message delivery. Adding VDE satellite services effectively increases the range of ship to shore and ship to ship communication beyond direct line of sight.
NorSat-2 is the first satellite operating in space with VHF Data Exchange capability.