Space Flight Laboratory (SFL) Announces Launch and Deployment of Telesat LEO 3 Microsatellite
Video courtesy of Rocket Lab
TORONTO, Ontario, Canada, 18 July 2023 – Space Flight Laboratory (SFL) today announced the launch and orbital deployment of the Telesat LEO 3 demonstration microsatellite at 1:27 UTC, July 18. Carried into orbit from New Zealand by the Rocket Lab Electron launch vehicle, LEO 3 is the 13th successful deployment of an SFL-developed microspace mission in 2023.
Ground control established communications with LEO 3 shortly after launch, confirmed SFL. Having achieved signal acquisition, solar arrays deployment, and successfully passing initial satellite health tests, SFL and Telesat are now testing the full satellite.
SFL built the compact 30-kg LEO 3 spacecraft on its space-proven DEFIANT microsatellite bus for Telesat of Ottawa, Ontario – one of the world's largest and most innovative satellite operators. Once operational, LEO 3 will provide continuity for customer and ecosystem vendor testing campaigns following decommissioning of Telesat's Phase 1 LEO satellite.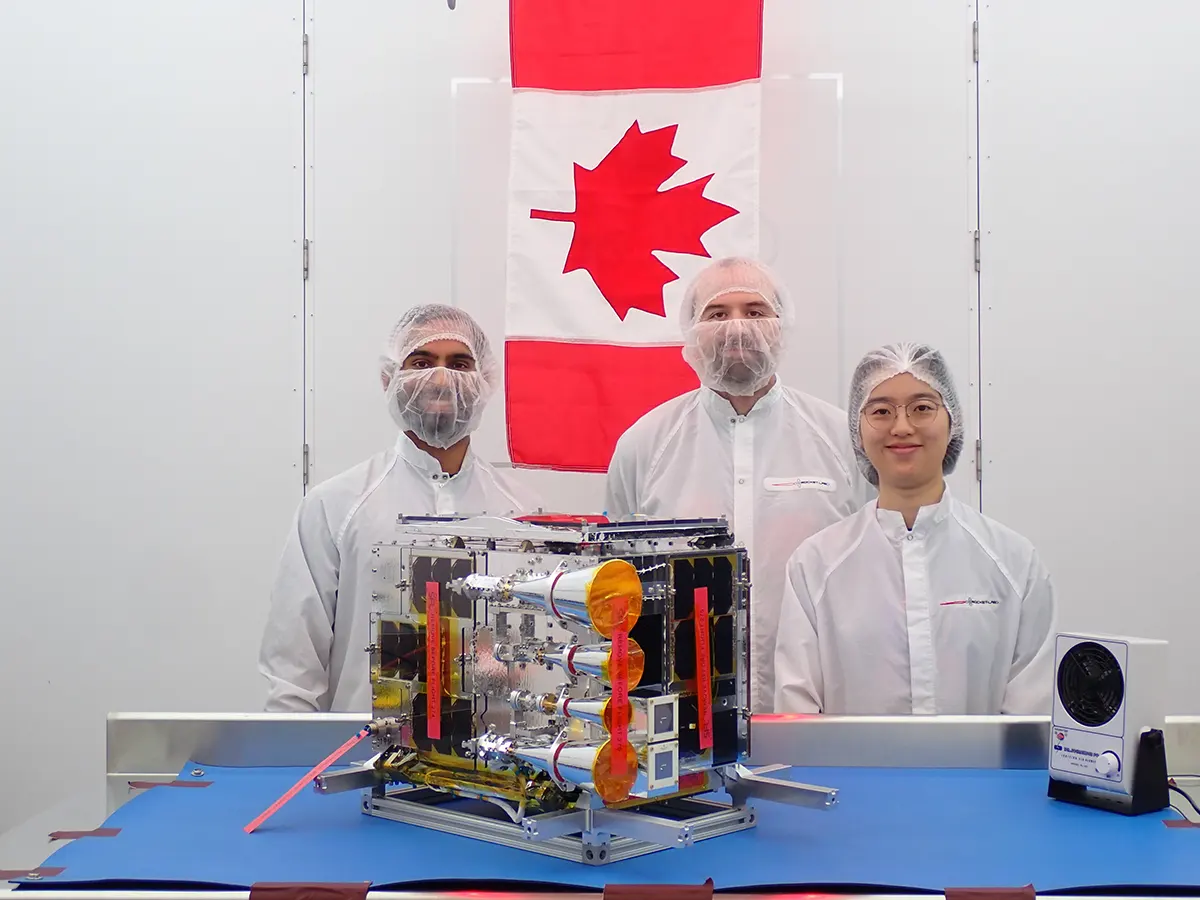 "SFL is pleased to have been selected by Telesat to develop LEO 3 based on our 25-year track record of building high-performing satellites on time and within budget," said SFL Director Dr. Robert E. Zee. "LEO 3 is a robust microsatellite that will meet Telesat's demanding demonstration goals in low Earth orbit."
Other SFL microspace satellites developed and launched in 2023 include six radio frequency signal detecting microsatellites for HawkEye 360 in the U.S., three greenhouse gas monitoring microsatellites for GHGSat Inc. of Canada, an advanced maritime tracking microsatellite for Norwegian Space Agency of Norway, and two communications CubeSats for a telecommunications company in Canada.
SFL's 25-year heritage includes 70 operational successes totaling 255 cumulative years in orbit, with an additional 26 satellites under development or awaiting launch. SFL offers a complete suite of nano-, micro- and small satellites – including high-performance, low-cost CubeSats – that satisfy the needs of a broad range of mission types from 3 to 500 kilograms.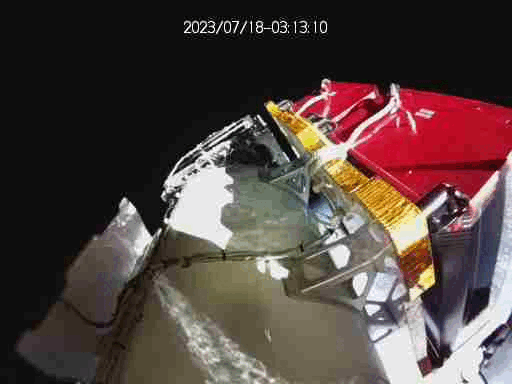 About Space Flight Laboratory (SFL)
SFL generates bigger returns from smaller, lower cost satellites. Small satellites built by SFL consistently push the performance envelope and disrupt the traditional cost paradigm. Satellites are built with advanced power systems, stringent attitude control and high-volume data capacity that are striking relative to the budget. SFL arranges launches globally and maintains a mission control center accessing ground stations worldwide. The pioneering and barrier-breaking work of SFL is a key enabler to tomorrow's cost-aggressive satellites and constellations.
Dr. Robert E. Zee
SFL Director
1-416-667-7400
Follow SFL on Twitter @SFL_SmallerSats