NEMO-AM
Next-generation Earth Monitoring and Observation – Aerosol Monitoring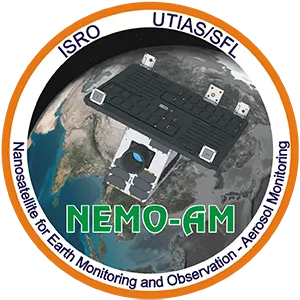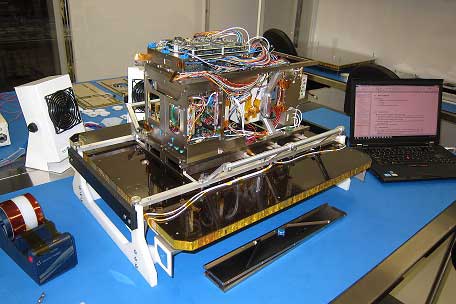 The Next-generation Earth Monitoring and Observation – Aerosol Monitoring (NEMO-AM) satellite is a 15-kilogram, 20 x 30 x 40 cm microsatellite under development at the Space Flight Laboratory (SFL). The satellite houses a compact custom optical instrument that acts as a multispectral polarimeter to observe atmospheric aerosols at different scattering angles. A launch is planned in 2023.
Key NEMO-AM requirements include:
Operates in three (3) bands: Blue (480-500 nm), Red (660-680 nm) and NIR (860-880 nm)
Measures two polarization states 0 degree linear and 90 degree linear
1% accuracy in measurement of degree of linear polarization
Instrument resolution is 40 m @ 650 km
12-bit image resolution
Image vignetting < 10% at edges of field of view
MTF >10% @ imaging resolution
SNR > 150 (>100 for NIR)
Image size – 35 x 97 km @ 650 km
Instrument images same target at up to 7 look angles, spaced minimum 30 secs apart.
1 observation run per day (average) producing up to 150 MB of data
NEMO-AM is being built by SFL for the Indian Space Research Organization (ISRO). The mission is designed to cover an area of up to 80,000 sq km each day and will be an important national asset for atmospheric monitoring.
ISRO is providing scientific expertise and defining science requirements. Algorithms to process and interpret science data from the mission are also being developed. The spacecraft will be operated from ISRO's ISTRAC facility using SFL-provided ground station hardware and software.