NorSat-4
AIS receiver plus miniature low-light imaging camera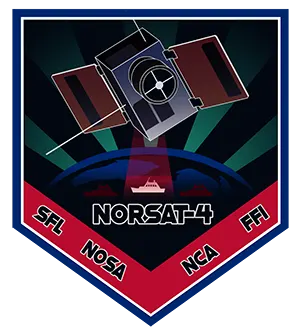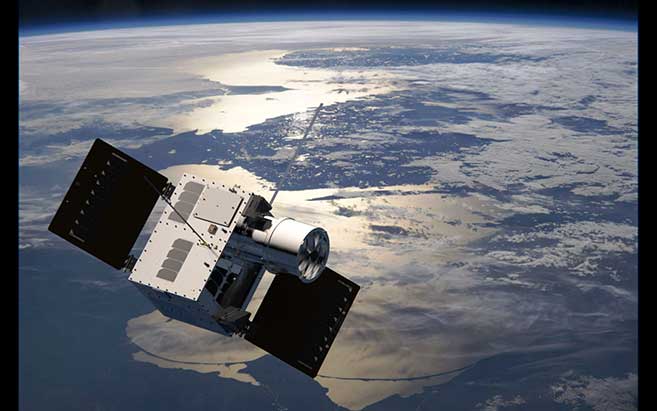 Similar to NorSat-1, -2 and -3, NorSat-4 will be built on SFL's DEFIANT microsatellite platform (a variant of the NEMO platform that uses a separation system and not a dispenser) and carry an Automatic Identification System (AIS) ship tracking receiver developed by Kongsberg Seatex. An important new addition on NorSat-4 will be a low-light imaging camera.
"SFL is pleased to play an integral role in the NorSat program as the Norwegian Space Agency (NOSA) continues to innovate as the world leader in space-based maritime traffic monitoring," said SFL Director Dr. Robert E. Zee.
To develop the miniature low-light imaging camera, the Norwegian Defence Research Establishment (FFI) has contracted Safran Reosc of France. This powerful device will detect vessels larger than 30 meters in length in Arctic waters, which are shrouded by darkness much of the year.
"NOSA is eager to add the capabilities of NorSat-4 to the current fleet of maritime surveillance satellites and to support the demonstration of FFI's newest technologies and techniques for creating a better understanding of maritime traffic for Norwegian users," said Lene Marthinsen, Microsatellite Program Manager at NOSA.
SFL has a long history of developing ship-tracking microspace missions for Norway starting with the AISSat-1 nanosatellite launched in 2010. It determined that reception of AIS signals in orbit was indeed feasible. AISSat-1 proved so robust that Norway soon commissioned it as an operational ship-tracking mission. Subsequently, additional AISSats were launched, followed by a new line of higher capacity microsatellites – the NorSats – all developed by SFL with customer-furnished payloads.