SFL Honored by International Astronautical Federation (IAF) as Member of the Month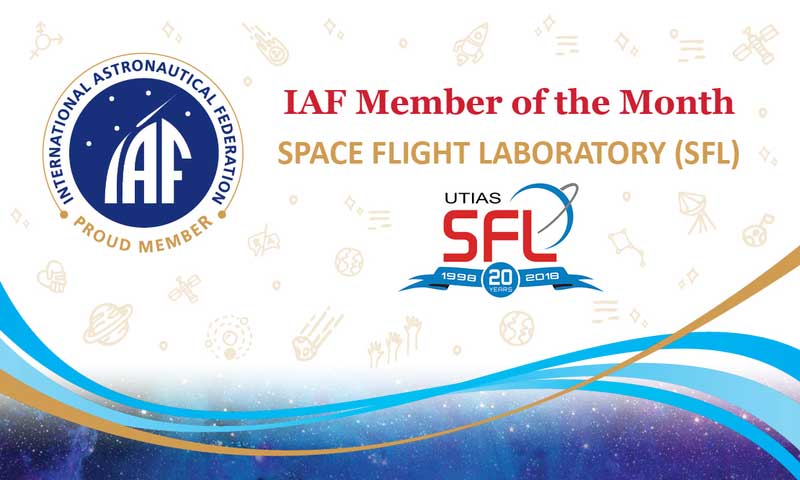 Space Flight Laboratory (SFL) has been a trusted collaborator in the development of small satellites, microsatellites, nanosatellites and CubeSats for government and commercial customers since 1998. With over 165 years of cumulative on-orbit experience across 48 distinct operational satellites and another 24 under construction, smaller satellites built by SFL consistently push the performance envelope and disrupt the traditional cost paradigm.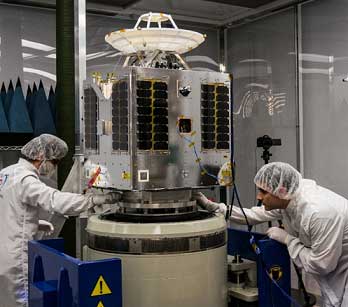 The SFL line of advanced smaller satellites, ranging in size from 3─500kg, are built with advanced power systems, stringent attitude control and high-volume data capacity that are striking relative to the budget. SFL also arranges launches globally and maintains a mission control center accessing ground stations worldwide.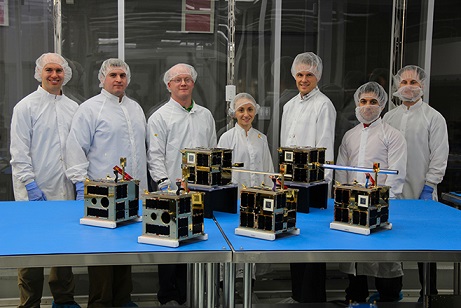 The new product line of high performance CubeSats recently introduced by SFL leverages established quality and heritage platform technologies while addressing the need for aggressive, disruptive missions and satellites that are as small as possible to meet highly constrained business demands.
SFL's history of on-orbit successes includes both commercial and scientific missions related to Earth observation, atmospheric monitoring, ship tracking and communication, radio frequency signal geolocation, technology demonstration, space astronomy, solar physics, space plasma, among others.
"SFL can accommodate the budget and performance objectives of any mission," said SFL Director Dr. Robert E. Zee. "And we are positioned to meet the evolving spacecraft development and business model requirements of different organizations – from disruptive demonstration missions to fully operational constellations."
SFL follows a highly focused development philosophy to rapidly move from concept to launch. This fast and efficient methodology, known as "microspace," if done properly, contributes to lower cost and more timely development without sacrificing quality. Today, an agile remote sensing platform carrying a high-resolution optical or radar imaging sensor can be built for 50 to 100 times less than that of a traditional Earth observation satellite.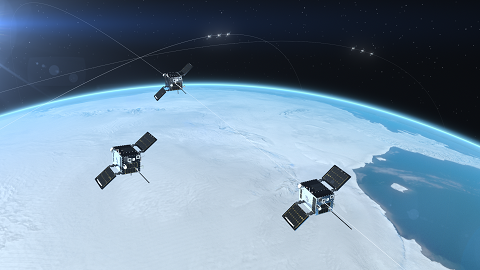 "SFL's niche is quality and reliability at low cost. Customers come to us because they know we are the real deal. They know we are credible," said Zee.
Components, subsystems, and sensors have gotten smaller, which means the satellite bus itself can be more compact and therefore less expensive to build and launch. Miniaturization has been a primary technical driver in the smallsat revolution, but it's not the whole story. The term 'microspace' refers as much to the approach to developing smaller satellites as it does to the size of the end product. In addition to leveraging the latest commercial technologies, microspace development involves small tightly integrated teams that follow a streamlined process with reduced formality. Microspace is about good insightful design and thorough testing, and not simply relying on parts certifications and elaborate processes to ensure quality. This greatly impacts overall mission economics and, if done properly, delivers a reliable satellite.
"Every satellite we build – whether CubeSat, nanosat, microsat, or smallsat – incorporates the same flight heritage, avionics, and attitude control that we have developed and refined after developing 72 distinct satellites – either launched or launching soon – the Microspace Way," said Zee. "Regardless of the demands of the mission, we use the same generic core and scale the platform as necessary to meet specific mission objectives."
The pioneering and barrier-breaking work of SFL is a key enabler to future satellite constellations and stand-alone platforms that perform practical commercial and scientific functions. SFL has proven the viability of high performance, low-cost missions and is creating opportunities for a wider range of customers to benefit from valuable smaller space assets.